Serving the community since 1988, RJM Construction Services is your full-service construction company. We offer a wide range of services, including demolition, dumpster rental, concrete removal, swimming pool removal, snow removal and more!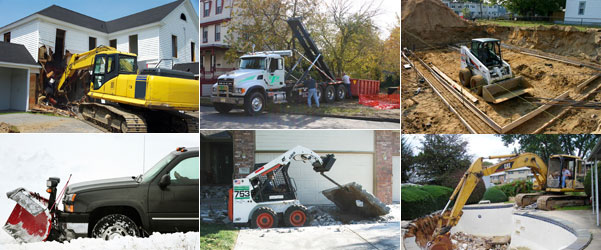 We're a fully licensed, bonded and insured construction company based in Gloucester City, NJ and serving Camden, Cherry Hill, Pennsauken and surrounding communities.
What sets RJM apart from the rest?
RJM is the best choice for dumpster rental and demolition services throughout New Jersey but of course, we're a bit biased! Our many customers can certainly vouch for us. We look forward to getting the chance to make you one of our many satisfied customers. Here's what sets us apart:
We're a local, family-owned and operated company since 1988 dedicated to treating each customer with the respect he or she deserves.
We offer a full-suite of services, including roll-off container rentals, demolition, snow removal, and more. Just ask; chances are, we can do it!
We offer the most affordable rates throughout Pennsauken, Cherry Hill and Camden, NJ. Call for your free estimate.
We're fully licensed, bonded and insured.
Rent dumpsters ranging from 10 cubic yard containers up to full-size 30 cubic yard bins.
We work with homeowners, businesses and contractors all over New Jersey.
We provide fast, friendly service. Guaranteed!
Dumpsters, snow removal, demolition, general contracting and more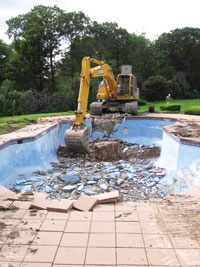 RJM is your one-stop-shop for year round home services ranging from general contractor services to snow removal. We have a broad range of equipment available at our disposal to help with virtually anything construction-related.
We make it easier to get the job done. Instead of having to work with multiple companies, you can get the job complete with just one. No more hiring a demolition company to take down a structure, followed by hiring a dumpster rental company to clean up the debris, followed by a construction company to rebuild at the site – RJM can do it all without the hassle!
Go local, go with the professionals at RJM
We're proud of being able to serve the people of our community. We look forward to helping out with your next construction project, demolition, debris cleanup, or snow removal.
Thanks for visiting! Give us a call if you have any questions or would like to speak to one of our friendly, helpful service professionals to get started on your next project.
Best regards,
Jamie Megee — Owner
Hours:
Monday – Friday 7am – 5 pm
Location:
936 10
th
Street, Gloucester City, NJ, 08030